Personal Injury Attorney in Florence, South Carolina
Workers' Compensation and Personal Injury Attorney
Dedicated Attorney Assertively Pursues Your Interests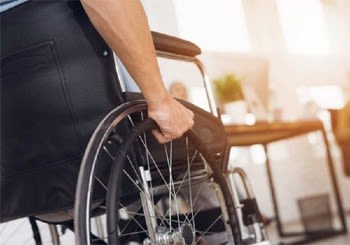 Personal injuries can happen on the road, at work, or even at home, often with devastating consequences. When you are injured due to somebody else's negligence, you may be entitled to compensation for your past and future medical bills, lost income, pain and suffering, disability, disfigurement, and emotional distress. You need an experienced and aggressive attorney to fight for your rights, to go head-to-head with the insurance companies, and to win the fair and full compensation needed to pay for your recovery.
An Experienced and Methodical Approach
For more than 35 years, personal injury attorney John M. Ervin in Darlington has successfully employed an assertive, methodical approach to help injured victims recover generous settlements and jury verdicts. At Ervin Law Office, we consult top experts — such as trauma doctors, chiropractors, pharmacists, forensics engineers, mechanics and accident reconstruction analysts — to maximize recovery for your injuries. At trial, these experts are available to deliver clear, compelling testimony that helps jurors understand the extent and cause of your injuries.
Get Help Immediately
Consult an attorney immediately following your injury, when witnesses' recollections are fresh and evidence remains available. Keep in mind that South Carolina law limits the amount of time in which you can file your claim for relief. We schedule appointments on weekends and evenings and willingly come to your home or hospital bed to ensure the timely, thorough investigation of your claims. Our offices are conveniently located in Darlington, South Carolina.
We handle your personal injury claim on a contingency basis so that legal bills do not compound the financial stress resulting from your injuries. You don't pay us until we win a judgment for you.
Workers' Compensation
You have devoted your skills and hard work to your job. If you are injured on that job, you deserve compensation.
You are entitled to workers' compensation for an injury or illness that you sustained at your workplace or at a work-related activity, regardless of whether it is directly connected to your job. Even if your employer was not negligent or otherwise at fault, you have a right to workers' compensation benefits. We fight for the compensation injured workers rightfully deserve, including:
• Compensation for permanent disability
• Dependents' recovery for worker's death
• Lost wages or salary
• Rehabilitation expenses
• Retraining costs
Waiving Workers' Compensation Benefits
If you suspect your injuries were caused by your employer's negligence, seek legal advice before accepting workers' compensation benefits. Once you accept a workers' compensation payment, you forfeit your right to pursue other remedies against a negligent employer. We analyze your case to determine how you can recover the best possible compensation.
Appealing a Workers' Compensation Decision
You must immediately file an appeal of an unjust workers' compensation denial. Failure to file an appeal in time bars you from recovery of compensation you rightfully deserve. We have experience handling the rigid bureaucratic process of appealing to the South Carolina workers' compensation board.
Contact a Personal Injury/Workers' Compensation Attorney at Ervin Law Office
Call Ervin Law Office or contact us online to schedule an appointment with an attorney who can help you win the compensation you deserve.